It's been a colorful one year for Found in Estonia podcast!
Guess what it's been already 1 year from the time we launched the podcast Found in Estonia! Since life is way too short for not celebrating special moments, on the 16th of August we came together in real life and had a party!
🥳🥳🥳
What can you achieve with 1 year of podcasting?
What is it about 1 year? Well within this one year we have recorded, edited, and released 40 stories. Thanks to you there have been around 15 000 listenings all together. We've had guests from 28 different countries. What started as a tandem with two hosts: Tiina Pärtel and Kaisa Holsting, has now turned into a solo project for Tiina.
Together with Kaisa, we recorded in 2 cities, in Tallinn, and Tartu, in 8 different studios, trying out 8 different setups and ways of recording. So you can definitely say – we were testing the waters and always figuring out things!
We have now moved from recording in studio setups to recording video interviews and using new ways to improve audio quality along the way.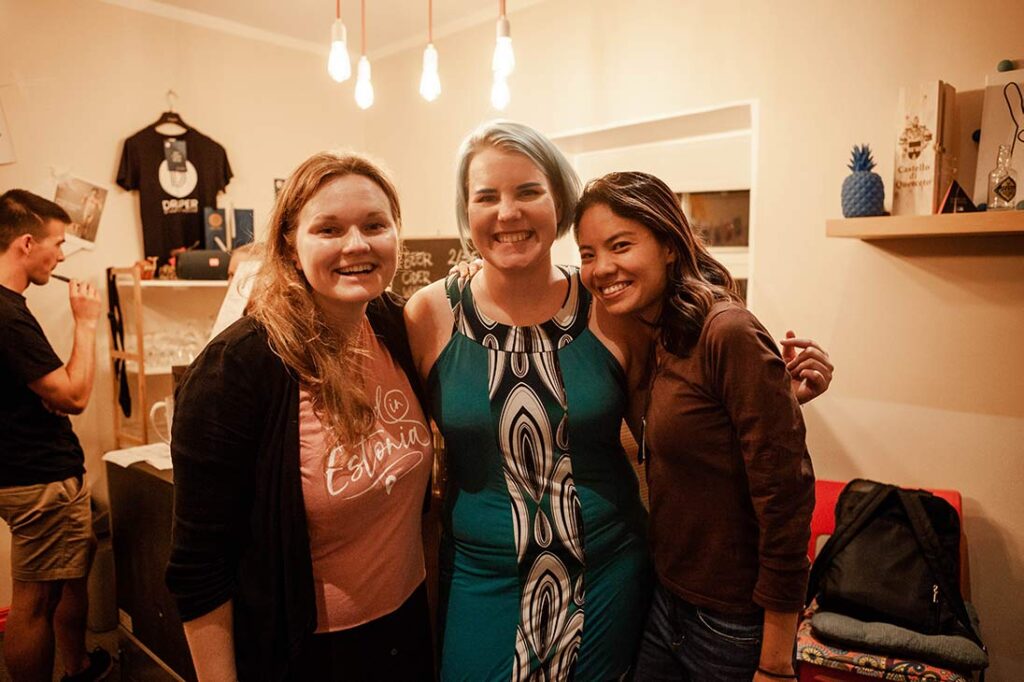 Accomplishments worth celebrating
Last November 2020 me and Kaisa were taking part in Estonia's first-ever podcast festival in Tartu! Wow! 🥳 And we hosted 2 workshops there.
Found in Estonia was really happy to collaborate with the Estonian language Institute – they were sharing tips and recommendations from our podcast guests on their blog and on Estonian Public Broadcasting Service – ERR.
The latest ongoing collaboration is with Levila radio, which has been sharing our special summer episodes in the Estonian language also on their online radio.
During the Summer months of 2021, we launched special summer series episodes! Where I, Tiina talked with my guests in two languages – English AND Estonian.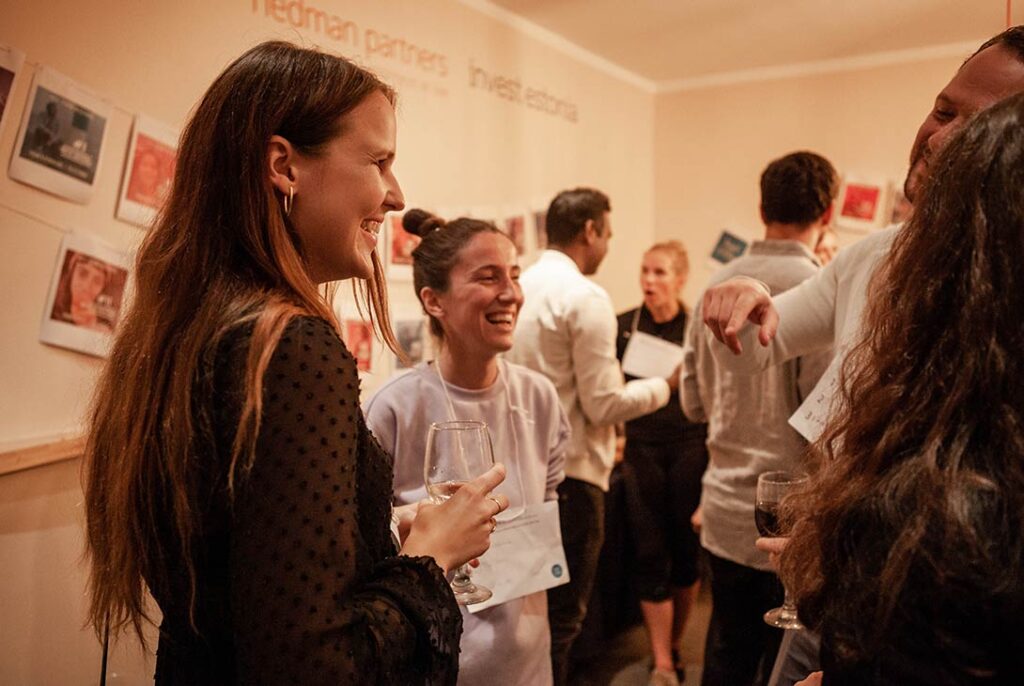 Not only a podcast host but also a guest
There was also a chance to sit in the guest seat – I and Kaisa were invited to podcast Startup Adventures, where we recorded a back-to-back episode: one where Ucha was asking us questions about our podcast, our background, and experiences while living abroad. Listen to Startup Adventures podcast here.
And the second one was where tables were turned and together with Kaisa we were asking questions from Ucha. Listen to episode #22 with Ucha from Georgia here.
Together with Enlik, we did something similar. This time we started off as I was exploring Enlik's experience and life in Estonia. Before and after moving to Tartu from Indonesia. Listen to episode #29 with Enlik from Indonesia here!
Then again seats were turned and he asked me about my experiences living abroad, the story behind starting this podcast, and much more. Listen to that episode in Enlik's podcast here!
In addition, it's been a colorful ride – I've really enjoyed advising 4 more podcasters starting their podcast creation journey. Meeting so many exciting guests and besides those people with sound editing skills and knowledge, other podcasters and super friendly listeners! I've upgraded my knowledge in sound editing, podcast marketing, email, and social media content writing, and of course, interviewing itself. It's been really exciting for me to hear my progress in forming questions, consciously using fewer and fewer filler words, and just getting more confident using my own voice in general.
Huh – one year has been amazing, let's see what we can do with two! 🤩
Components of a successful event?
I've always been a fan of bringing people together, creating a safe and friendly atmosphere that lets people connect with each other, and just load up your social skills.
That's why this birthday celebration was especially special to me. Since the feedback from participants was incredibly positive, I hope to create similar events also in the future!
Here are a few more thank you's without who this event would not be a success as it was – first of our cozy venue thanks to the Draper Startup House Tallinn – the room was perfectly sized, private for our event, and comfortably with a bar on the site.
Big thanks to Ulge Talu, who sent us delicious Estonian-made wines to enjoy! Flavors including pumpkin, birch tree juice, and strawberry. Just saying – their wines were a big hit! 😍
And Thanks to a fish-loving company Kivikala from Hiiumaa – we had a chance to try special Estonian handmade chocolates with fish flavor! Yes, these chocolates contain dried fish inside. It might seem suspicious at the beginning, yet 8/10 people were really pleasantly surprised 😉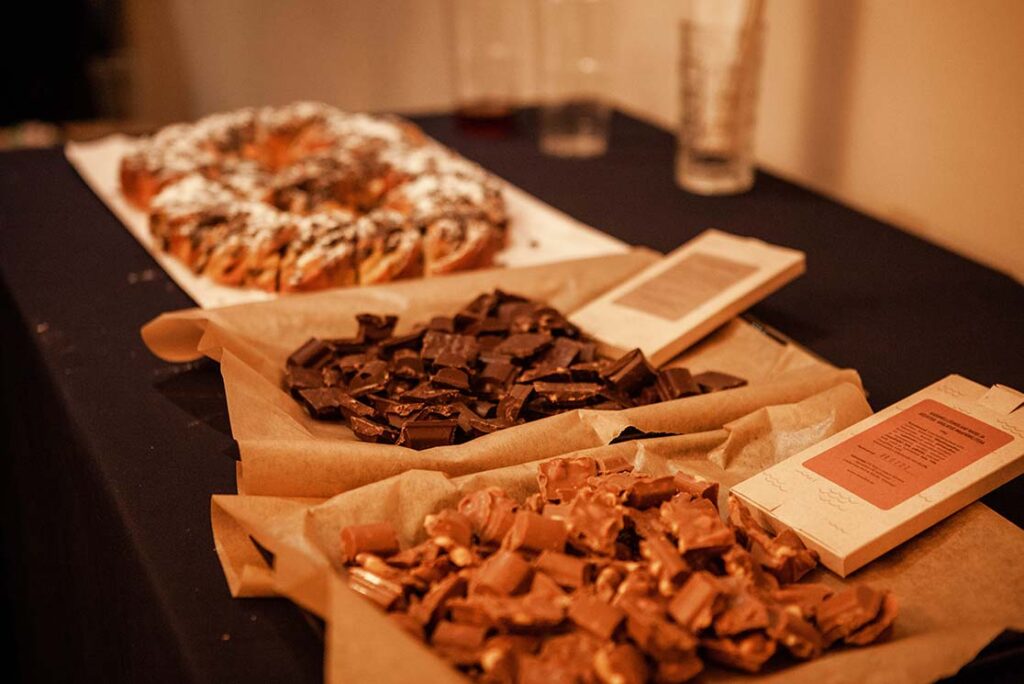 Big thanks you's to all the other helpers, who offered their support and helped everything to run smoothly 💕💕
Let's look at the pictures?
Here are some photos and video clips from the event, done by the talented Andra Hamburg.
Click here to see all the photos on Dropbox!